Friseline
The little salad of character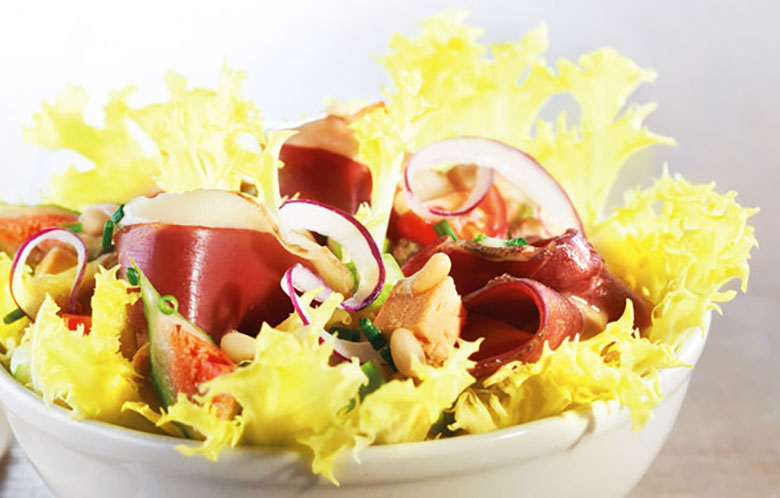 Friseline
FRISELINE is a fresh and crunchy salad with serrated leaves and a refined taste that blends softness and character.
100% French, FRISELINE is easy to prepare by separating the leaves with a single stab of 1cm from its base. It is ideal as an aperitif, as an appetizer or salad, as a side dish and as an accompaniment to cheeses.
FRISELINE brings originality to festive dishes and everyday pleasure.
Elegant in its pouch, the opaque face protecting it from light, FRISELINE will remain fresh and crunchy in the bottom of the refrigerator. You will find FRISELINE packed in 3 to 5-piece bags in the fresh salad section.