The Croquines
The festive endives!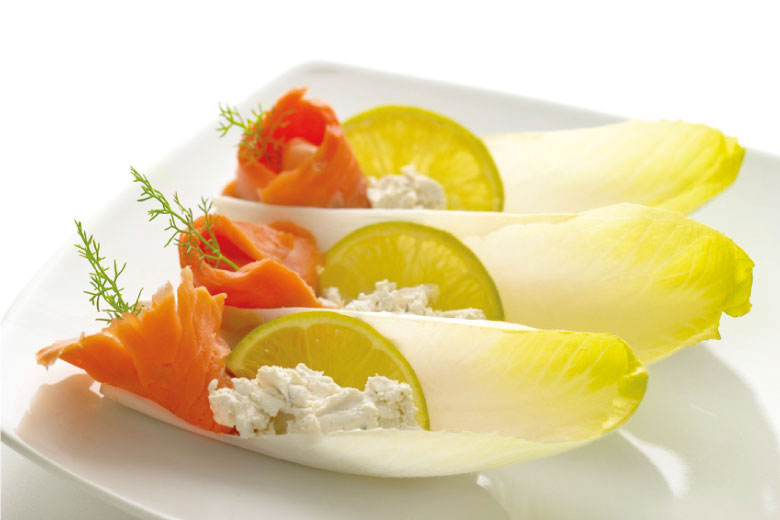 The Croquines
Croquine is a young endive sprout, which gives it an exceptional delicacy and crunch on the palate.
This little endive goes well with salmon, shrimp, lump eggs, vegetable puree and many other colourful ingredients.
Croquines are packaged in a rigid tray for a better presentation. A microperforated freshness bag envelopes them to preserve their whiteness.