The endive Sélection
The perfect endives!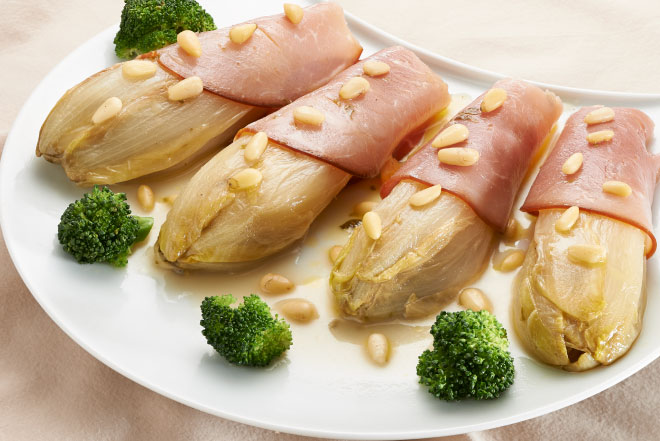 The endive Sélection
With endive Sélection, you will find the perfect endives: ultra-fresh, of course, but especially of identical size... for small dishes in the oven as pleasant to watch as to taste...
The Sélection endives are packaged in a micro-perforated freshness bag to preserve a beautiful white-yellow colour.